New publication
21. November 2023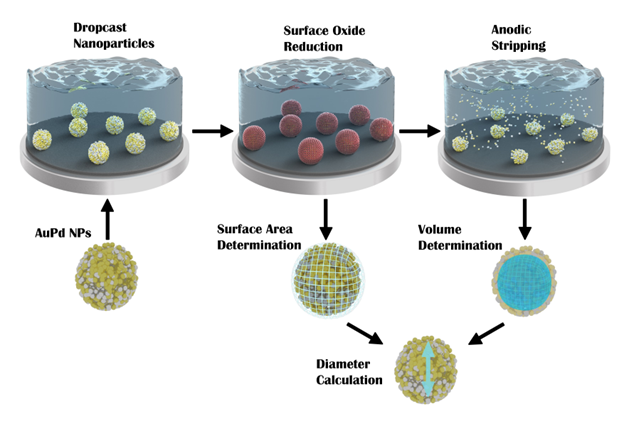 Validating Electrochemical Active Surface Area Determination of Nanostructured Electrodes: Surface Oxide Reduction on AuPd Nanoparticles
Cignoni, P., Hosseini, P., Kaiser, C., Trost, O., Nettler, D., Trzebiatowski, L., Tschulik, K., Journal of The Electrochemical Society 2023, 1945-7111
In our new Journal of the Electrochemical Society publication, we describe a new approach to validate ECSA determination techniques to nanoparticles. We use this approach to determine correct experimental condition to investigate Au-Pd nanoparticles ECSA by surface oxide reduction.
Read the full article...