28. October 2019
Opening event Start4Chem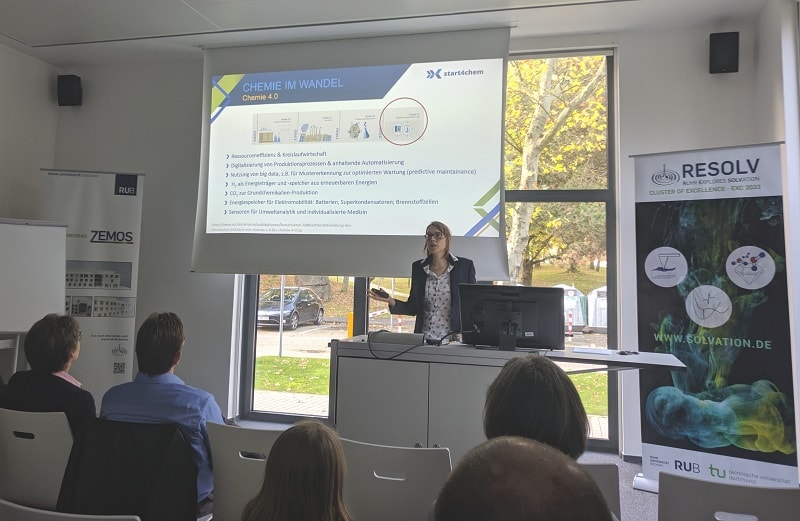 At todays opening event for the new Start-Up center "Start4Chem" the center is introduced which is aimed to engage students of the Natural Sciences to also think along economic and entrepreneurial lines and to provide them with the practical tools needed to start a Start-Up.
Part of this is the lecture series
"From top-level reseach to top-level business"
.
A more detailed report can be found on the
RESOLV site
or (in german) on the
NEWS-Site of RUB
.